Honor is a Chinese smartphone brand that is a subsidiary of Huawei Technologies, the third largest in the world. The main advantage of the Honor brand is to offer smartphones at low prices and completely competitive. Their strategy is to sell phones mainly through the Internet, which requires a lower advertising budget. High-performance, high-tech smartphones are no longer out of reach. Thanks to brands like Honor, it is now possible to own a high-performance phone with a very good price-quality ratio. Here we present you the Honor Play 3, the latest addition to the Honor smartphones.
Features of the Honor Play 3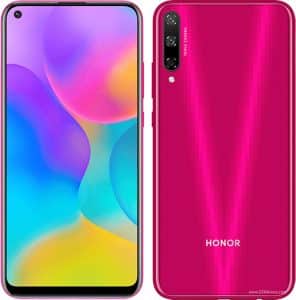 The Honor Play 3 smartphone has a design that is no match for the top-of-the-range models on the market. It has been developed especially for gamers and has a large 6.39 inch screen with a resolution of 2340 x 1080 pixels, as well as an 8 megapixel photo sensor. Thanks to the Turbo GPU technology developed by Huawei, the graphics are of very good quality, which makes it possible to have a good performance for games. In addition, this technology saves the battery life of the 4 mAh battery with a fairly fast charge, which is quite important for a device considered low cost.
At the rear of the camera, three cameras are integrated, including an 8 megapixel wide angle, a 2 megapixel depth sensor, and a 48 megapixel main camera, providing high-performance camera equipment.
It has a storage capacity of 64GB (expandable up to 128GB) and thanks to the "smart shock" mode, you will have the same vibration sensations as with a game console controller.
To help you see more clearly, we have compiled for you the main advantages and disadvantages of the Honor Play 3 smartphone.
Benefits:
Excellent value for money
Performing photo equipment
Wide luminous screen
Well suited for video games
Subsidiary of the giant Huawei
Quick charging
GPU Technology Turbo
Smart shock mode
Disadvantages:
Price corresponding to a mid-range range
Average photo quality in poor lighting conditions
Single speaker
Set of optimized clearances
Is the Honor Play smartphone keeping its promises?
The main competitors of Honor Play are Razer Phone and Asus Rog Phone, which are positioned in the same high-performance and low-cost segment of the telephone market, so the target audience is mainly young people with limited budgets.
It is a smartphone dedicated to gaming at a very competitive price, which promises excellent performance. If you are a smartphone gaming fan, this phone may be perfect for you. It has a lower price than its two direct competitors. But the manufacturer will still have to meet some challenges such as offering a greater number of optimized games. Overall, this smartphone is perfectly fulfilling its promise and will certainly appeal to young players who want to have a good playing experience (both in terms of handling and sound level).
For the moment, only Chinese users can benefit from this new model of smartphone from the Honor brand. The date of marketing in USA is not yet known.