Smartphones have become essential equipment in everyday life in recent years. Nevertheless, they often represent a significant investment. Fortunately, there is now the possibility of purchasing a high-performance Chinese smartphone at an attractive price. However, these products are not well known. It is therefore often difficult to find your way around to choose among the various existing Chinese models and brands.
Chinese Smartphones under $150
Our selection of the best brands for low-cost Chinese smartphones
Before choosing your Chinese smartphone model, it is essential to find out about the different brands on the market. There are, in fact, several relatively unknown ones in Europe that deserve to be studied more closely to learn about their characteristics, such as Doogee, Huawei, Xiaomi or Oukitel.
The Doogee brand
, founded in 2013, is based in Shenzhen. It designs and manufactures premium quality smartphones and very often offers them at attractive prices.
Among the key features of the brand's smartphones is the almost systematic presence of a Médiatek processor offering excellent product performance.
In addition, the screens are most often LCD and equipped with IPS technology, which provides a wide viewing angle and excellent image quality.
The Xiaomi brand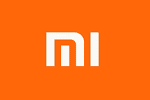 Although still relatively unknown in Europe and in the USA, Xiaomi is nevertheless the 4th largest manufacturer in the world in terms of smartphone sales. The brand is based in Beijing and manufactures not only smartphones, but also other electronic and computer products such as tablets, smart TVs and game controllers.
On the smartphone side, there are two main ranges:
the Redmi Phones collection which corresponds to the lower and lower mid-range,
the Mi Phones collection which offers products from the end of the mid-range to the top of the range.
The Oukitel brand

Oukitel is a brand born in 2015 from the merger of several mobile phone players in China such as Doogee and Auhey. The brand offers 3 ranges for its smartphones:
Original
Universe
and Kindo.
Original represents the brand's entry level with rather small and functional models. The mid-range products are found within Universe while Kindo is the top-of-the-range collection.
The brand stands out in particular for its aggressive pricing policy by offering smartphones at very competitive prices.
The Huawei brand

Probably the most famous Chinese manufacturer, Huawei is based in Shenzhen and specializes in information and communication technologies.
In terms of sales figures, Huawei is ahead of Apple and just behind Samsung. Its commercial success is due to the quality of the products offered at very reasonable prices, both smartphones and tablets.
Our selection of cheap Chinese smartphones
Between the different brands and the many models on the market, it can be difficult to find your way around, so here is our selection of cheap Chinese smartphones that seduced us with their features and design.
It is a Doogee brand smartphone of a large size with a 5.5-inch screen.
Among the obvious advantages of this model, one can only mention its low consumption. Its AMOLED display saves 30% in power consumption.
Another advantage of the Doogee Mix is its dual sim that allows you to have two phones in one while ensuring completely satisfactory performance thanks to the octa-core processor and its 4GB of RAM.
Features of the Doogee Mix:
Android 7.0 Nougat
64 GB of storage
Screen 5.5 inches
Connectivity: 4G, 3G, 2G, wifi, Bluetooth, GSM
16 megapixel photo resolution
This Xiaomi brand model stands out for its excellent performance thanks to its octa-core and 3 GB of RAM. The navigation is smooth and fast, the handling is easy and pleasant.
On the design side, the Xiaomi Redmi 6 is rather sober and elegant with impeccable finishes and the format is practical and can easily be slipped into a pocket. In addition, it is offered at a very attractive price.
Features of the Xiaomi Redmi 6:
Android 8.1
64 GB of storage
Screen 5.45 inches
Connectivity: 4G, 3G, 2G, wifi, Bluetooth, GSM
12 megapixel resolution
Oukitel signs here a very high quality model with a MTK6580 processor combined with 2 GB of RAM to obtain a very smooth and fast navigation. Moreover, the handling is simple and the design is worked and pleasant.
In terms of security, this smartphone offers unlocking by fingerprint reading. In addition, the high-density battery has been designed for a significantly longer life, significantly improving the phone's battery life.
Finally, the very large screen with excellent resolution provides a very high quality image and a wider view.
Features of the Oukitel C12:
Android 8.1
16 GB of storage
Screen 6.18 inches
Connectivity : 4G, 3G, 2G, wifi, Bluetooth, GSM
8 megapixel resolution
With the Dual Sim, this model from Huawei is very practical and avoids having to have two phones.
From a design point of view, we can only appreciate the polycarbonate back, the metal edges and the thin edges of a rather large screen that is very pleasant for the user.
In terms of performance, the manufacturer remains true to its reputation with this model, which is equipped with an MT6761, a Cortex A53 quadricore and 2 GB of RAM.
Finally, the navigation is very smooth which was the objective with this lighter version of the Y6 2019.
Features of the Huawei Y5 2019 :
Android 9.0
16 GB of storage
Display 5.71 inches HD
Dimensions 7.08 x 14.71 x 0.85 cm
Connectivity: 4G, 3G, 2G, wifi, Bluetooth, GSM
13 megapixel photo resolution