The Chinese company ZTE (Zhongxing Telecommunication Equipment) launched its first smartphone in France in 2010 under its own name. It previously operated on the French market under a white label. It currently offers a wide range of smartphones, from the ZTE Blade to the Axon Pro and the Grand X View. The opinions of ZTE smartphone users are generally positive. Moreover, the Chinese phone brand is among the biggest sellers of smartphones in the world.
Zoom on 3 models of ZTE smartphones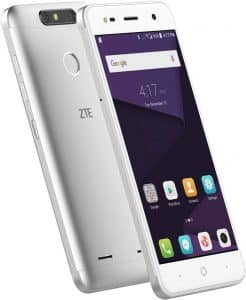 Very good value for money for this ZTE Blade V8 Mini smartphone. It is equipped with a fingerprint sensor to easily unlock the screen. It is 4G compatible. It even allows you to take 3D photos. The only disadvantage is the absence of instructions when receiving the smartphone. But it is still quite intuitive to use.
Learn more about the ZTE Blade V8 Mini
5 inch HD IPS display
13 and 2 megapixel dual lens camera
5 megapixel front camera
16 GB internal memory
Android Operating System 7.0
High quality sound, an ultra-sensitive microphone with an algorithm to suppress background noise, a luxurious design, a 2K AMOLED display, a high-performance camera and a Qualcomm® SnapDragonTM820 processor are some of the highlights of the Chinese smartphone ZTE Axon 7.
Specifications of ZTE Axon 7 :
5.5-inch AMOLED WQHD display
20 megapixel camera
8 megapixel front camera
64 GB internal memory
3250 mAh battery
Android Operating System 6.0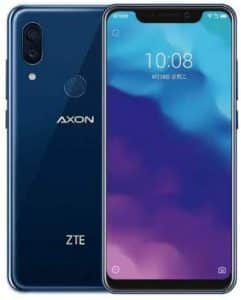 ZTE sets the bar very high with its Axon 9 Pro. The image quality is amazing whether it's for photos, videos played or video games. Its dual front camera allows you to take panoramic pictures. It is also very effective in low light conditions. Its Qualcomm® SnapDragonTM845 processor guarantees interesting performance, especially in multitasking.
Features of the Axon 9 Pro model of the Chinese brand ZTE
6.21-inch FHD+ AMOLED display
12 and 20 megapixel camera
20 megapixel front camera
128 GB internal memory
4000 mAh battery
Android operating system O
ZTE brand news