The smartphone has become an essential part of our daily lives. But it remains an often important investment, especially if you want to buy a top-of-the-range model. Fortunately, there is now an alternative to buy a high-end smartphone at a reasonable price: Chinese smartphones. Overall, the latter remain little known on the American market. However, their price-quality ratios make them particularly interesting equipment that deserve closer study.
Our selection among the 3 best high-end Chinese smartphones
Between the different brands and the many models on the market, it can be difficult to find your way around. So here is our selection of high-end Chinese smartphones among the best on the market.
This high-performance OnePlus model is equipped with a Qualcomm Snapdragon 855 processor and 8GB of RAM to provide users with extremely smooth and fast navigation.
In addition, the AMOLED 6 curved screen offers a true immersive experience with a very high quality QHD resolution. Particular attention was paid to detail with a triple camera with a night mode and a wide-angle lens.
Finally, the 4000mAh battery offers a very long battery life, all the more so with the Warp Charge 30, which allows you to recover 50% of the battery in just 20 minutes.
Features of OnePlus 7 Pro :
Android
256 GB of storage
Display 6.67 inches
Dimensions 16,26 x 7,59 x 0,88 cm
4G, 3G, 2G, wifi, Bluetooth, GSM connectivity
48 megapixel photo resolution
The world's 2nd largest smartphone manufacturer strikes hard with this model, which is a true concentrate of technology.
Indeed, it is equipped with a Kirin 980 processor originally designed for artificial intelligence, an 8GB RAM and a 4200 mAH battery with excellent battery life and ultra-fast wireless charging.
The triple camera has macro and wide-angle modes and has been designed by Leica, a leading photo specialist, to offer outstanding quality.
Finally, the model is dual SIM for even more convenience.
Features of the Huawei P30 Pro :
Android
128 GB of storage
Display 6.47 inches
Dimensions 15.8 x 7.34 x 0.84 cm
4G, 3G, 2G, wifi, Bluetooth, GSM connectivity
Photo resolution 40 + 20 + 8 megapixels + ToF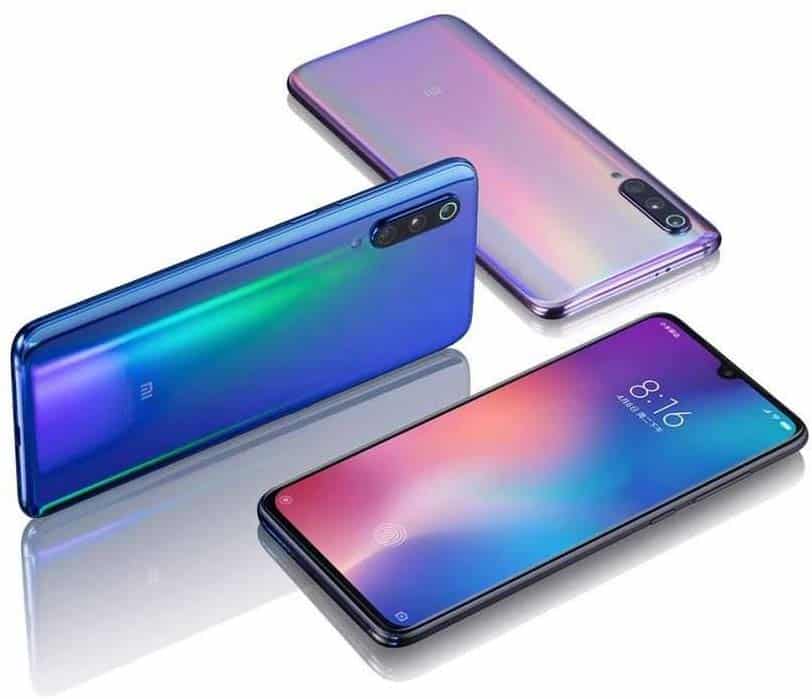 If there is one thing to remember about this Xiaomi model, it is the immense quality of the screen and its resolution thanks to an AMOLED screen offering a resolution of 2340×1080 pixels with a Gorilla Glass 6 lens.
In addition, it is equipped with 3 photo modules with a rear camera resolution of 48 MP.
On the performance side, we can only be satisfied with the efficiency of the Qualcomm Snapdragon processor with 8 cores and 6 GB of RAM. Finally, in terms of security, this model obviously offers facial recognition unlocking.
Features of the Xiaomi Mi 9 :
Android
128 GB of storage
Display 6.39 inches
Dimensions 7.47 x 15.75 x 0.76 cm
4G, 3G, 2G, wifi, Bluetooth, GSM connectivity
48 megapixel photo resolution
The highlight of this Honor brand smartphone is its ultra-elegant design thanks to its FHD glass screen with curved rim and nanotextrained glass back.
If this smartphone is undeniably aesthetic, we cannot forget the performance aspect which will satisfy the most demanding customers thanks to the Kirin 980 processor with dual PNU and 8GB of RAM.
Finally, the 4000mAH battery provides a long battery life perfectly suited for intensive smartphone use.
Features of the Honor View 20 :
Android P + Magic UI
256 GB of storage
6.4 inch FHD display
Dimensions 17.7 x 9.6 x 5.9 cm
4G, 3G, 2G, wifi, Bluetooth, GSM connectivity
48 megapixel photo resolution
While Chinese smartphones offer unbeatable value for money, some brands have specialized in premium models to offer the best performance to their customers while maintaining very attractive prices compared to other manufacturers. A brief review of the leading Chinese brands in this sector.
The OnePlus brand
OnePlus is a Chinese company specializing in the design and manufacture of high-end smartphones based in Shenzhen. Present on the market since December 2013, it has made its mark in this sector and is now distributed in 42 countries.
The brand distinguishes itself in particular by the choice to use Cyanogen or OxygenOs instead in the operating systems of the smartphones it offers.
The Huawei brand
Based in Shenzhen, this company specialized in the information and communication technology sector is certainly the most famous Chinese smartphone brand in Europe, ranking in terms of sales just behind the Korean giant Samsung and ahead of the famous Apple and its iPhone.
Huawei offers smartphones of all levels, both basic and high-end models to meet everyone's requirements and expectations.
The Xiaomi brand
Xiaomi is a Chinese company based in Beijing that specializes in mobile phones and electronics. It has made significant progress in recent years to become the world's 4th largest seller of smartphones.
The brand offers the entire range of smartphones from the simple fold to the most sophisticated, based on two collections: Redmi Phones and Mi Phones, the latter being the one developing high-end models.
The Honorbrand
Honor is a subsidiary of the giant Huawei and is most often considered as the group's low-cost branch. Nevertheless, the brand has acquired models that far exceed the standards of basic smartphones in order to offer high-end equipment to brand enthusiasts while maintaining a very attractive pricing policy.
This excellent compromise between performance and price is achieved by offering products only on the Internet without costly advertising campaigns to promote them.